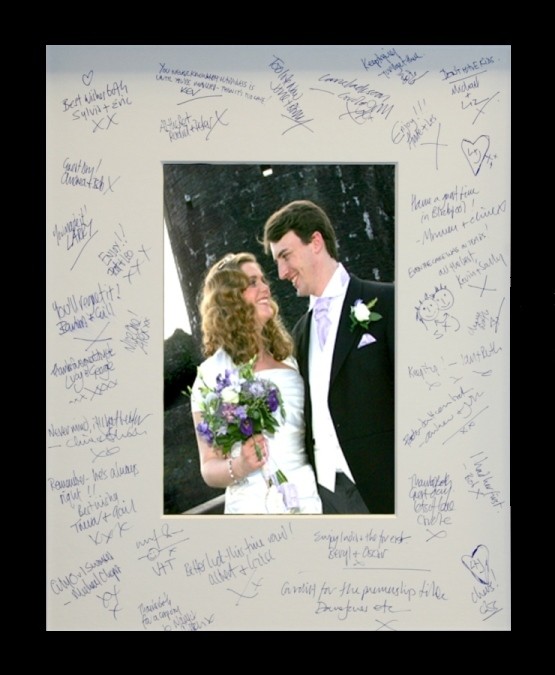 Signature Frame and Mount
SKU sigframe
Product Details
Standard Black Signature Frame & Mount - also available in Ornate White
Ideal for weddings, birthdays, retirement or anniversaries etc. This signature frame also known as a signing frame or signature mount is a lovely personalized gift.
This product is a 2.6 extra thick white core photo mount. This will take a 12"x 8" photo, leaving 4" mount all around for guests to leave a message.

It also comes with standard glass and a backing board. An ideal gift for any special occasion.
Engraving plate addition is now available. Select the plate colour plus 3 lines of text, for example :-
The wedding of
William & Kate
1st July 2010
Please see the gallery for a detailed close up look of these signature frames.
Save this product for later