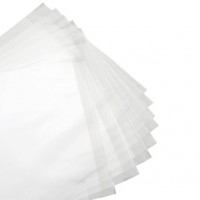 Acetate Bags
SKU acetatebags
Product Details
Acetate Bag available for all standard sizes - Please note and tell your customers these Acetate Bags are FULLY recyclable.
If you sell your Artwork to shops or at shows / events etc - we thoroughly recommend you protect your work with these. After asking hundreds of customers, they have all said the same thing to us.

Sell your work mounted, with a backing board and in a bag for protection. All the customer then has to do is a choose a frame at their leisure - which they usually do once they decide when they get home.


Please note - Bags come in packs of 10, so a quantity of 1=10 bags , 2=20 etc .
The price will vary depending on size selected
Save this product for later